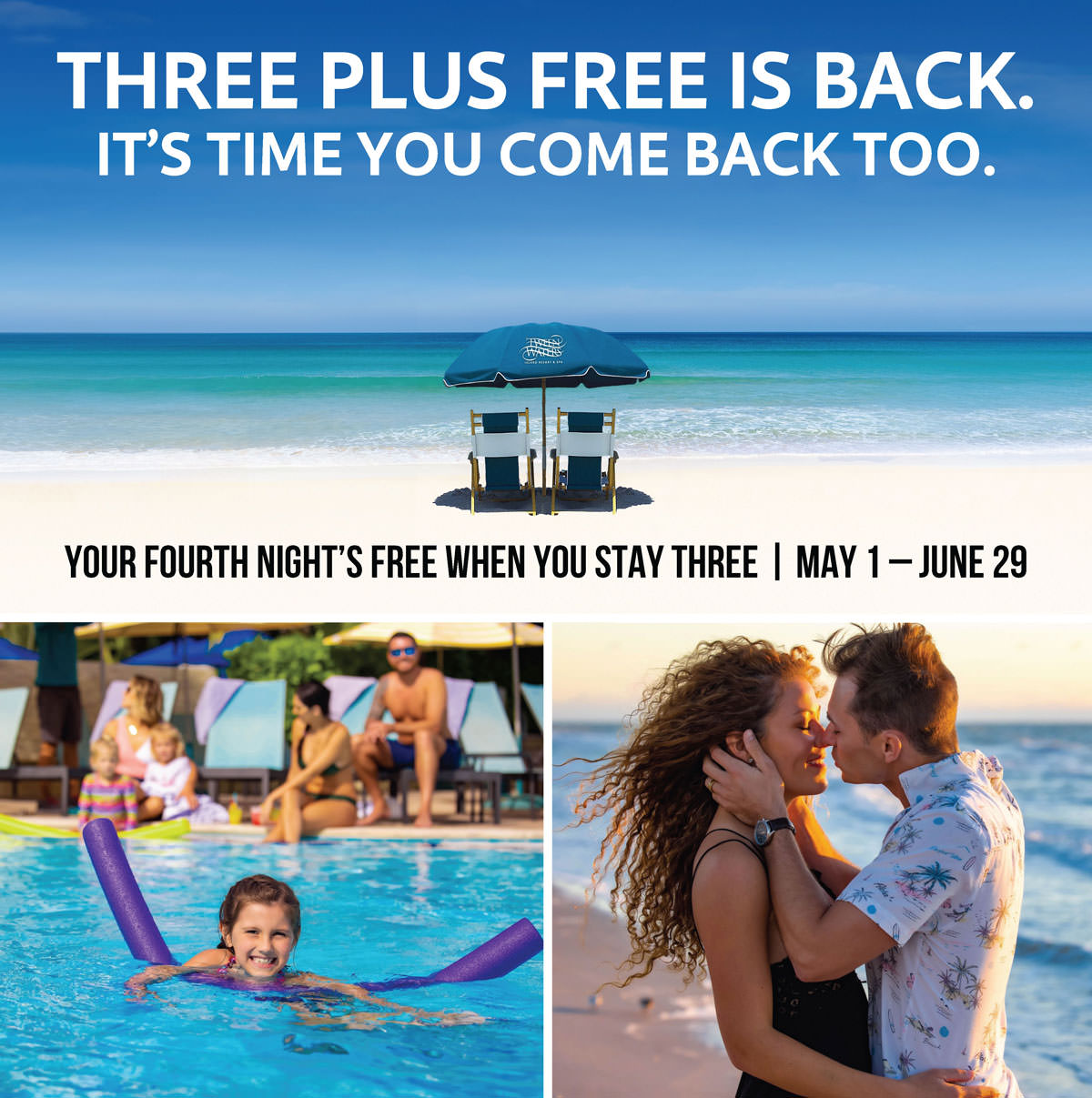 Get this: the average high temperature for March in Captiva is 81 sun-loving degrees! And while that temp alone is hard to top, we've got two hot offers for you that'll have you packing your bags — whether spur of the moment in the next days or weeks, or a great summer getaway with the family!
Hottie Number One: we're in full beach season mode here at 'Tween Waters — warm sunshine, tropical breezes, pristine private beaches and breathtaking sunsets. So click now to "look ahead and book ahead" for spring, summer and fall for your best rates and dates.
Hottie Number Two: May 1 – June 29, our always-a-winner "Stay Three Plus Free" sale is back — and you should be, too, to enjoy your free additional night with any three or more nights you book! That's 24 hours of paradise at no additional charge! Check it out here!
Here's more great news to share:
We've launched our new SCBR Island Rewards app, and you can download it anytime! The app is filled with great discounts and super value-addeds, and is activated the moment you check in at 'Tween Waters! Simply enter "Sanibel Captiva Beach Resorts" at the Apple App Store or Google Play, and download free!
The one and only Oasis Pool Bar (along with many of your favorite servers and smiles) is back with great food, beverages and fun (serving 11 am – 6 pm daily).
Love a little island java on your balcony, beachfront or poolside? Captiva Coffee House proudly serves Starbucks© every day!
Hearty breakfasts await with a full breakfast menu at Old Captiva House!
March's forecast? Sunshine, blue skies, tropical breezes and great savings at the legendary 'Tween Waters Island Resort & Spa! What are you waiting for?