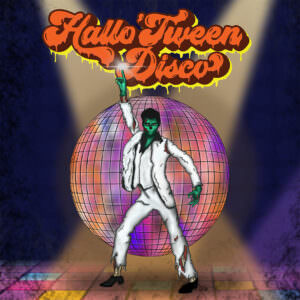 As the days get shorter and the temperatures start to cool, it's a gentle reminder that fall is here.
Soon, the holiday season will be upon us. But before you carve the turkey, put up the Christmas tree and hang the holiday lights — you'll want to throw on your scariest costume and join us at 'Tween Waters Island Resort & Spa!
Mark your calendars for October 30, 2021, because this event you won't want to miss! We're transforming our Crow's Nest Bar & Grille into the most notorious Halloween party on Sanibel and Captiva Island — our epic Hallow'Tween: Dance of the Dead!
Once the sun sets over the horizon, our dance floor will open its doors to the undead and turn into the most haunted place in Southwest Florida. We'll be serving up Halloween-themed drinks while partying with our famous drag queens and guests. The only living thing here will be our DJ, who'll keep the groove alive with dancing beats until midnight.
This year's celebration is open to the public with free admission. So all zombies, swamp creatures and mythical beasts are welcome to get their boogie on! We encourage all guests to be safe and book their room at 'Tween Waters today! Or by calling us at 800.223.5865.