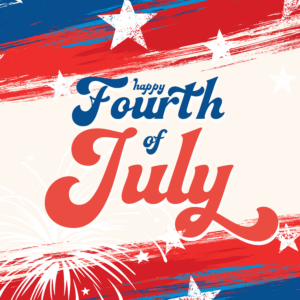 One of the best things about spending any holiday at 'Tween Waters Island Resort & Spa is the abundance of family fun. Not only do the beach, calm days by the pool and gorgeous weather provide the perfect atmosphere, but we also take time to put together a list of fun events and activities to do. 
And this Fourth of July weekend is nothing short of just that! From great tunes at the Oasis Pool Bar to prize-winning fish in the 'Tween Waters Marina Fishing Derby, The Official Beach Resort of Captiva Island is the place to celebrate our nation's birth.
Let's take a look at our full schedule of the fantastic events we've got lined up: 
Friday, July 1: 
5 pm – 8 pm: GATLIN Band at Oasis Pool.
Saturday, July 2:
Scavenger hunt for kids and adults; visit the front desk on Saturday morning to get started. 

7 am – 11 am: Fishing Derby at Marina.

1 pm: Fishing Derby Awards at Canoe & Kayak.

5 pm – 8 pm: Live Music at Oasis Pool.
Sunday, July 3: 
2 pm – 4 pm: Tie Dye Party at Canoe & Kayak
Monday, July 4: 
5 pm – 8 pm: DJ Andy Rote at Oasis Pool.
Make your Fourth of July weekend a bang and head to Tween Waters! Book your room today by clicking here or calling our front desk at 800.223.5865. Or, pick up a day pass! Call our front desk on the day you wish to visit first thing in the morning for availability!