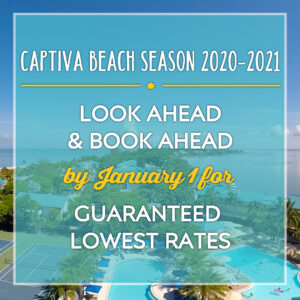 Well, here we are — we've made it. The finish line of one of the most turbulent years in recent history is approaching. After everything we've been through in 2020, we could all use a bit of rest and relaxation. We've earned it.  
Whether you're looking for walks along the tranquil shores of the Gulf of Mexico, twinkling of lights that bring in the holiday season vibes or waiting for the ball to drop at midnight — the legendary Tween Waters Inn & Spa on Captiva Island has just what you're looking for.  
Feel free to get festive with us this holiday season, as we'll have our legendary Christmas lights up through the entire month of December. Our lights bring the holiday cheer without the snow and cold weather, so feel free to walk around our resort enjoying their Christmas glow without feeling the need to huddle for warmth.  
Or, if you already have plans for this holiday season, be sure to look ahead, book ahead as some of the best months are quickly approaching. Spring is the perfect time to shake off the cold and warm up a bit and there's no other place better than in Southwest Florida. Whether you're looking for a romantic Valentine's Day getaway, or to catch a spring training baseball game or a spring break retreat — we've got you covered.  
Let's finish the year strong by doing something we'll enjoy or planning something we can look forward to. Click here to book now or call our friendly on-site reservationists at 800.223.5865.