6 guests   2 bedrooms   3 beds   2 baths
This delightful, historic 2-bedroom, 2-bath beachview cottage honors Roger Tory Peterson, American naturalist, birder and conservationist who was a regular guest at 'Tween Waters Inn. Simply step outside your porch, look left and marvel at the beauty of the Gulf of Mexico.
The gracious and stylish open plan includes living room, master bedroom with king bed, second bedroom with 2 double beds, 2 full baths, kitchenette and screened porch.  Bonus: TripAdvisor's top-rated Old Captiva House (and Crow's Nest Bar & Grille) are just moments away.
Behind the Name: Roger Tory Peterson met Lloyd Wright, former president of Rochester Resorts and part-owner of 'Tween Waters Inn, on a trip to Antartica. They would later explore Africa, the Amazon and Outer Mongolia.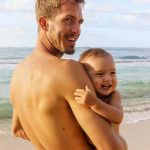 We have been coming back to 'Tween Waters for many years. It is the only place we will stay at when we visit Captiva/Sanibel.