Hurricane Recovery Journey | 12.1.22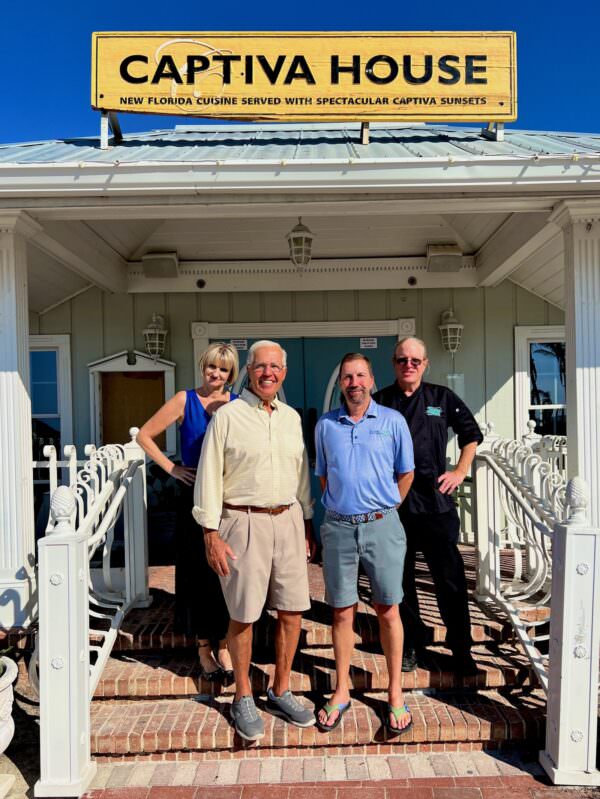 With the exciting re-opening of TripAdvisor's top-rated Old Captiva House this week, 'Tween Waters Island Resort & Spa is now the first full-service resort on Sanibel and Captiva Islands. But what does that mean to you, and to our community?
First, to our guests. While access to the islands remains limited to those with approved passes (such as homeowners, first responders and authorized workforces), we're hopeful that within a short period of time, 'Tween Waters will be welcoming guests locally, regionally and nationally!
While that day is not here yet, you can be sure we'll notify you the moment the all-clear has been given. In the meantime, reservations can be made beginning February 1, 2023 online here.
For our community, this is yet another day closer to near normal.
Last Thursday, we gave thanks to all the hard-working women and men who are helping to restore and repair our islands with a free Thanksgiving Buffet, which was enjoyed by hundreds.
Last Friday, we continued our tradition of 27 years by hosting our annual, beloved Tree Lighting Celebration — complete with energy, music, lights, a new palm tree for Santa to climb, the lighting of the holiday tree and a fireworks extravaganza! We estimate more than 400 residents attended, and we were quite the newsworthy story that night with both FOX and CBS local affiliates leading their broadcasts with our event! Watch a recap of this year's Tree Lighting Celebration.
And this week, as I mentioned, Old Captiva House re-opens for breakfast, lunch and dinner seating from 7.30 am to 7.00 pm. We can't wait to see you and serve you, and encourage you to make your dinner reservations via Open Table here at Old Captiva House.
Thank you all, including our remarkable Sanibel Captiva Beach Resorts team members, for helping make it all possible!
Shouldn't every day be this good?
Until next time,
Doug Babcock | Chief Executive Officer