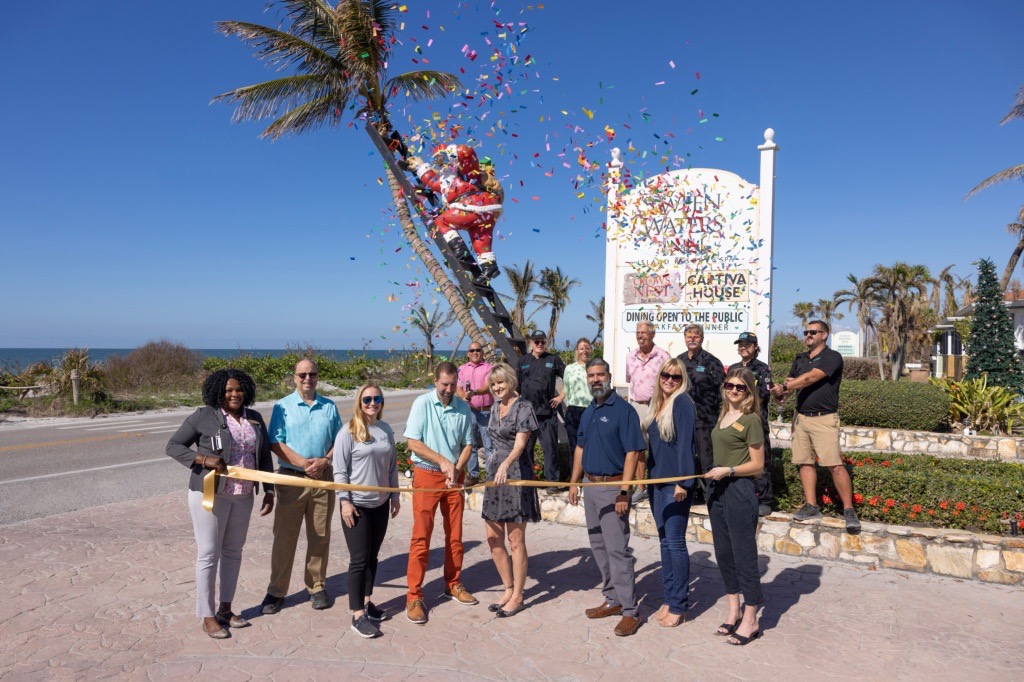 Today, January 2, 2023, we're thrilled to share with you that the Sanibel Causeway has reopened to the public to allow vehicle traffic across the bridge. As the first and currently only full-service resort on Sanibel or Captiva, that means you'll experience beaches, pools, fitness center, marina, outstanding dining and much more. At the same time, we're only 13 weeks or so removed from one of the most powerful and destructive storms in U.S. history, so while 'Tween Waters Captiva (and our barrier islands) have made tremendous progress, we're far from perfect. 
A few items of note when you're visiting us at 'Tween Waters: 
While our legendary resort is in very fine shape, much work remains to be done and is being done daily. You quite likely will encounter various construction or cleanup noise during the day.

 

Old Captiva House remains open for breakfast, lunch and dinner.

Our Hideaway Bar remains a top-choice watering hole you'll enjoy at our Serenity Pool open daily until 6 pm.

While rooms have televisions, they're currently not functional due to the service provider. We encourage you to bring tablets and smart phones, although again, internet service is intermittent.

 

Because we can't depend 100% on internet service, credit charges may not be possible at times. We encourage you to pay in advance, online or via telephone reservationists, and bring an appropriate amount of cash.



Day passes are available and must be requested in advance. Request a day pass by completing the form at the bottom of this page: www.Tween-Waters.com/Activities.
We're delighted to offer:
Direct beach access to our pristine Gulf of Mexico beach.
Our marina is open. Request a boat slip.
Two sparkling geothermal-heated pools
On-site dining open to the public for breakfast, lunch and dinner at the award-winning Old Captiva House, limited menu.
The Spa at 'Tween Waters is open with limited hours. Schedule an appointment today by calling 239-472-7722.
On-site convenient store within the marina with basic supplies, limited hours.
On-site apparel and accessories at The White Pelican located within the marina, limited hours.
On-site fitness center for resort guests.
Charcoal grills are provided throughout the resort, charcoal not included.
Wi-Fi service is provided but not guaranteed.
Tennis and Pickleball Courts with equipment provided at front desk for resort guests.

Fishing, sightseeing, shelling and trips to Cayo Costa and Cabbage Key through Native Guides, 

advanced reservations required. 

Kayak and standup paddleboard tours and rentals through Adventure Sea Kayak & SUP, 

advanced reservations required.
And a few items of note while visiting the islands: 
Please drive directly and safely to 'Tween Waters Captiva. There remains a great deal of debris, damage, recovery and repair along our roads, and workforce crews will appreciate your concern and cooperation.

 

While there are a couple of Sanibel restaurants open, they're few and far between; please refrain from "touring" the islands to assist in speedy recovery.

  For a list of open restaurants, click here.

Keep your reservation and photo identification in your possession if leaving our resort property; a 9 pm curfew remains in effect and law enforcement is strict about protecting property and homeowners on-island.

 
We share your love of Sanibel and Captiva and understand your excitement at visiting us (we're just as excited to see you again)! So let's all work together to make your stay as easy, fun, relaxing, positive and satisfying as we can! 
Gallery